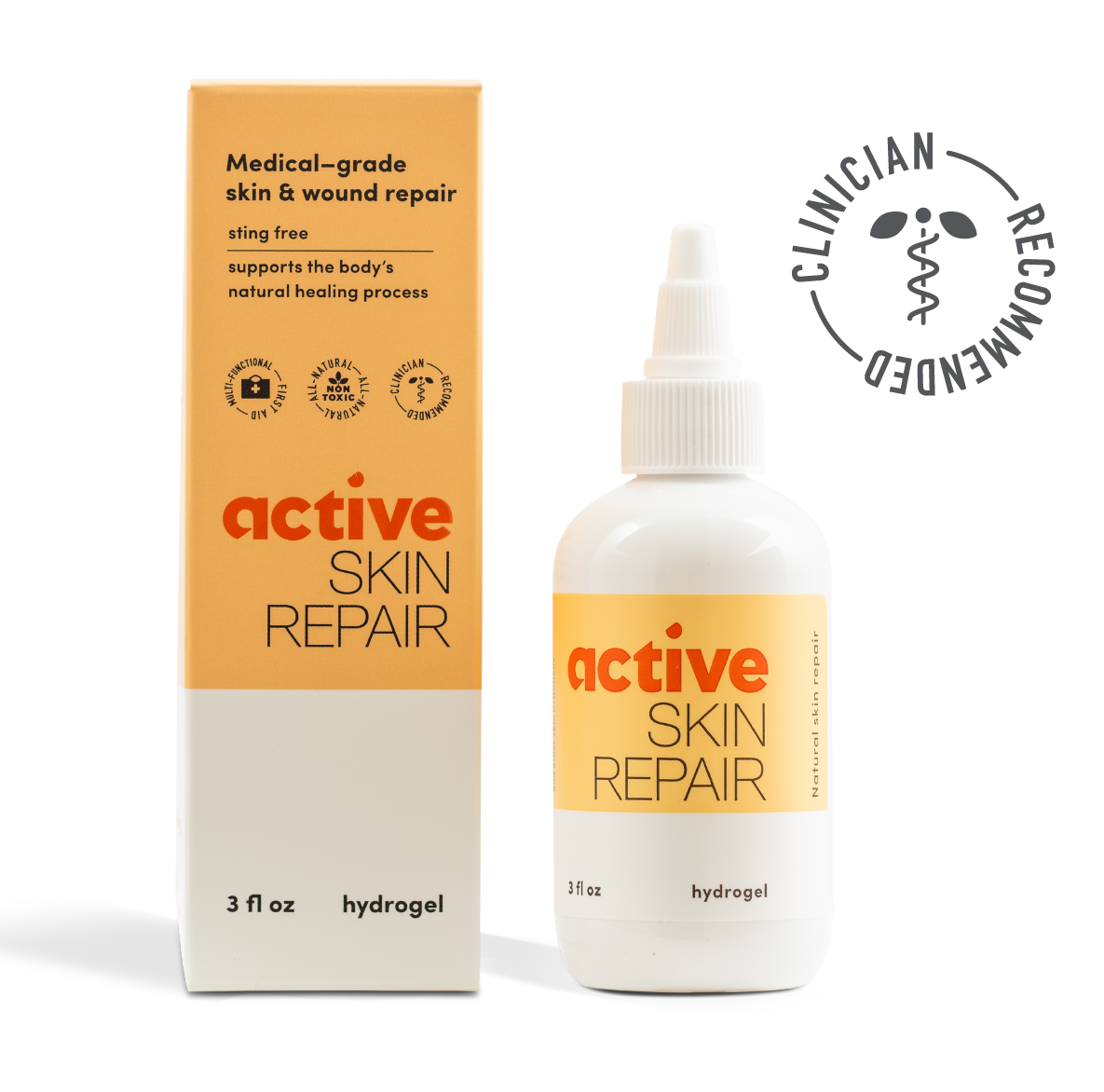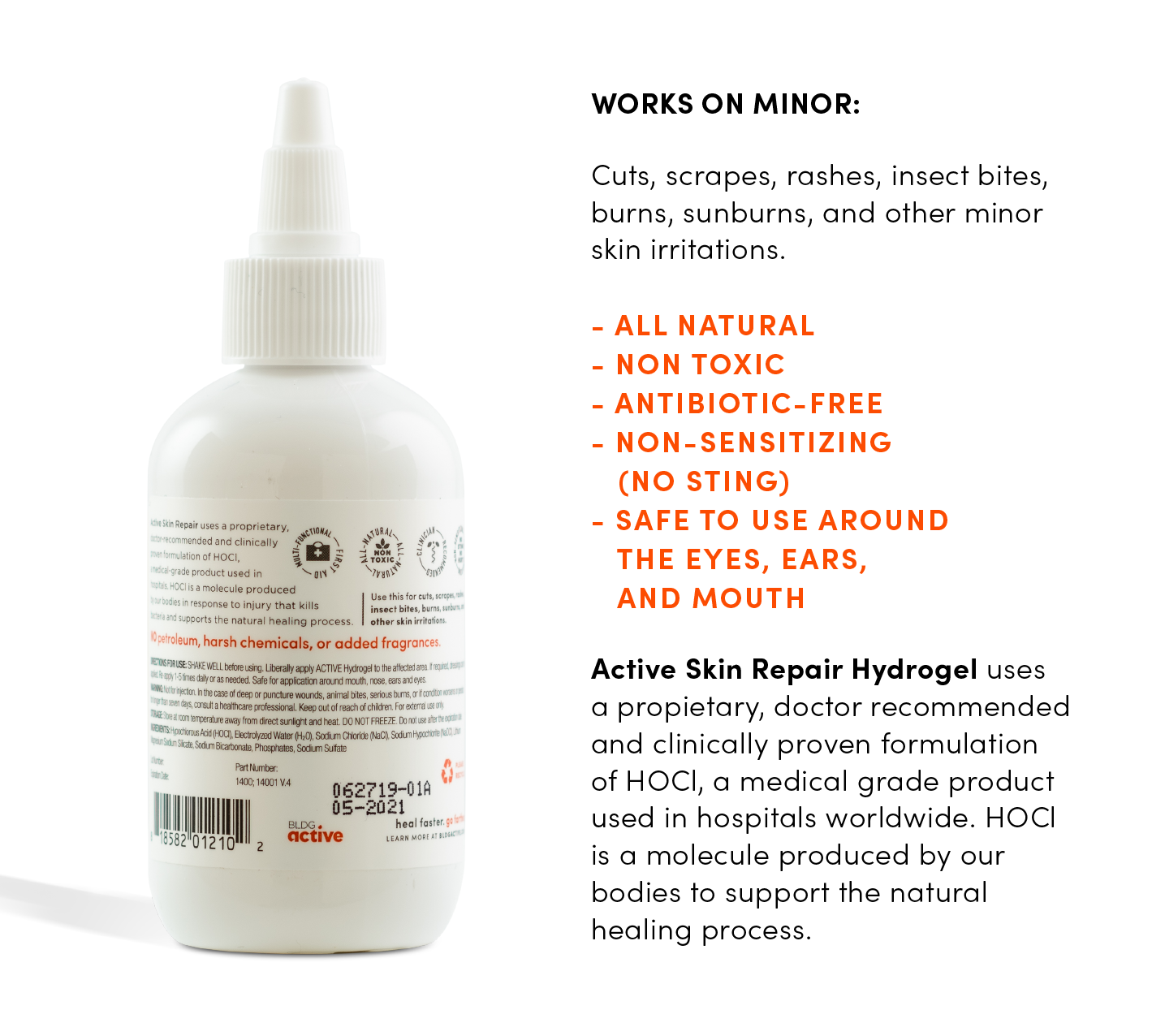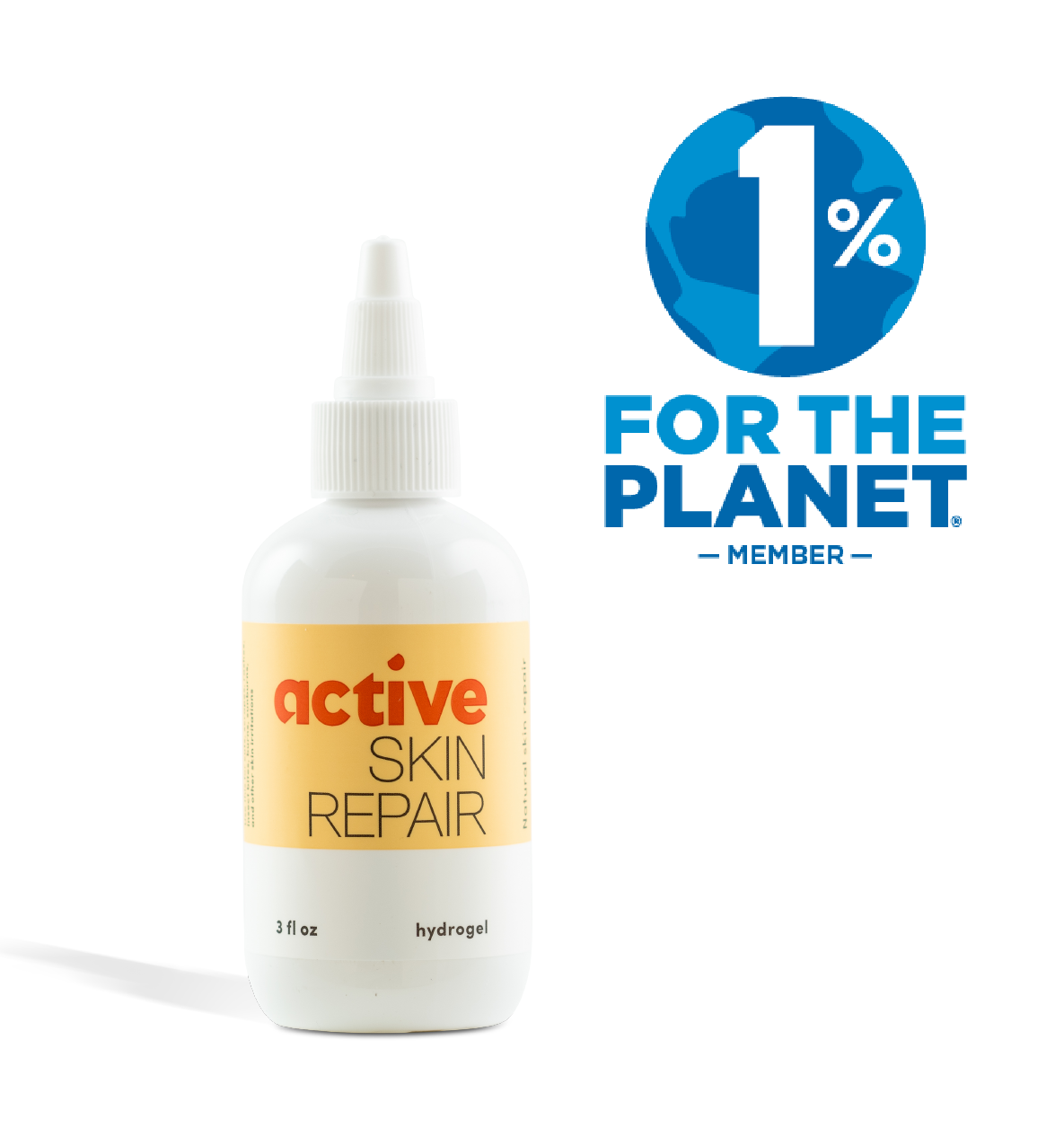 Active Skin Repair - Hydrogel
Description

Usage Instructions

Ingredients

The Science
BLDG ACTIVE's Active Skin Repair - Hydrogel is a better solution for everyday skin damage: Natural, non-toxic, antibiotic free and non-sensitizing (aka no sting).
Active Skin Repair Hydrogel is a medical-grade treatment for everyday wound care and skin repair.  It is simple to use, multi-functional (replaces all of the topicals in your current first-aid kit) and helps support the body's natural healing process.
The technology used in Active Skin Repair's Hydrogel is the same doctor-recommended and clinically proven molecule used in hospitals and households worldwide.
Active Hydrogel works on: Minor wounds, cuts, scrapes, sunburns, normal burns, chaffing, rashes, insect bites, inflamed skin, and other skin irritations.
One 3 oz bottle that replaces almost your entire first-aid kit covering all of the most common indications an outdoor enthusiast would be concerned about.
Natural, non-toxic, and non-sensitizing (aka no sting).
The power of Active's Regenerative Technology lies in our active ingredient: Hypochlorous (HOCl). HOCl is naturally produced by the white blood cells in our bodies as a natural way to support the natural healing process. All in a convenient 3oz, TSA-approved bottle.
For the first time, this regenerative technology allows you to externally treat everyday skin damage using the same molecule that your body uses internally.  Because the product is natural and nontoxic, it is safe to use around the head, eyes, mouth, and ears. 

Our products simply work, helping you recover faster and get back to the sports you love.

Athlete-Owned | Made In The USA | 1% For The Planet Member
Use Active Repair Hydrogel on: cuts, scrapes, sunburns, normal burns, chaffing, rashes, wounds, insect bites and other skin irritations. 

Shake well before using. Liberally apply active repair hydrogel to the affected area. If needed it may be reapplied. Apply 1-5 times per day or as needed. 

Safe for application around mouth, nose, ears and eyes. 

Spray or Hydrogel? Both Active Skin Repair products use the same active ingredient HOCL. The Hydrogel uses a non-toxic biodegradable gel that helps moisturize damaged skin while the spray provides a light, liquid mist. The hydrogel and spray can be used together or separately based on preference.
Bottle Size: 3oz 

Active Ingredients: Hypochlorous Acid (HOCl) 0.010% 

Inactive Ingredients: Electrolyzed Water (H2O), Sodium Chloride (NaCl), Sodium Hypochlorite (NaOCl), Lithium Magnesium Sodium Silicate, Sodium Bicarbonate, Phosphates, Sodium Sulfate.