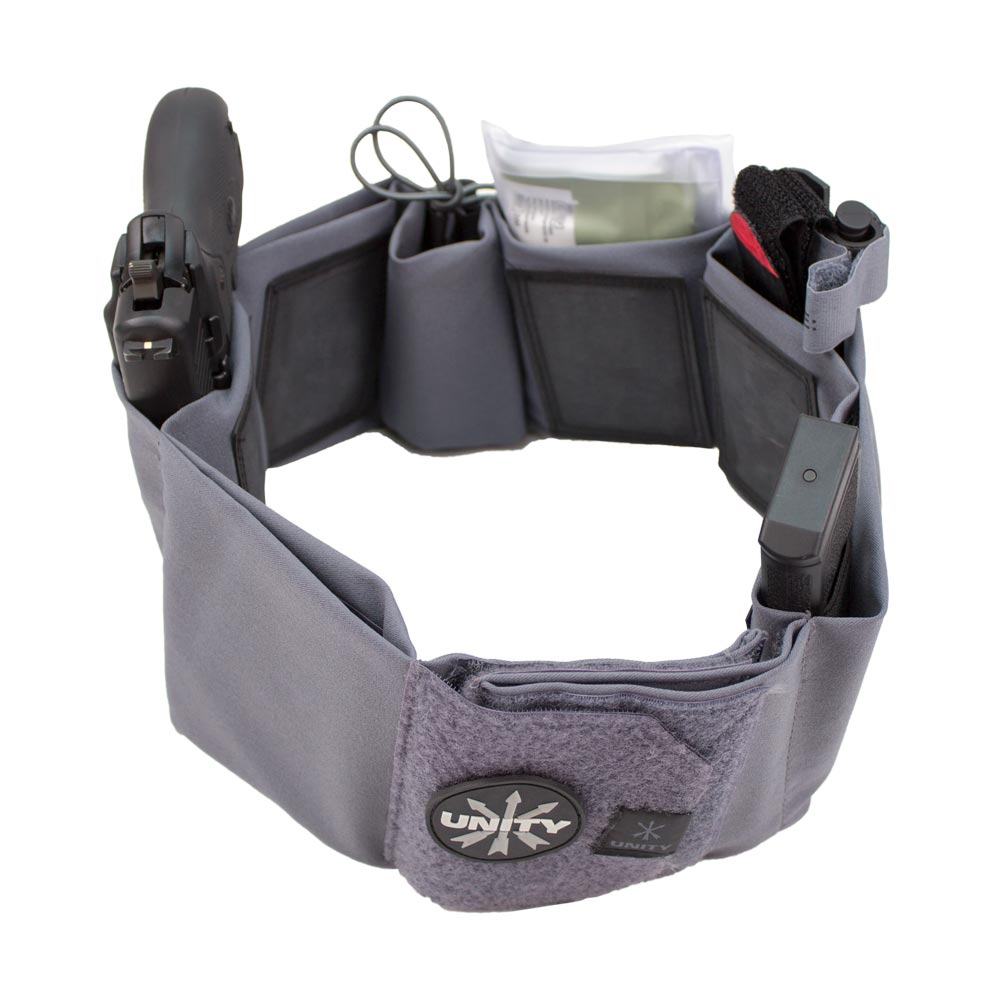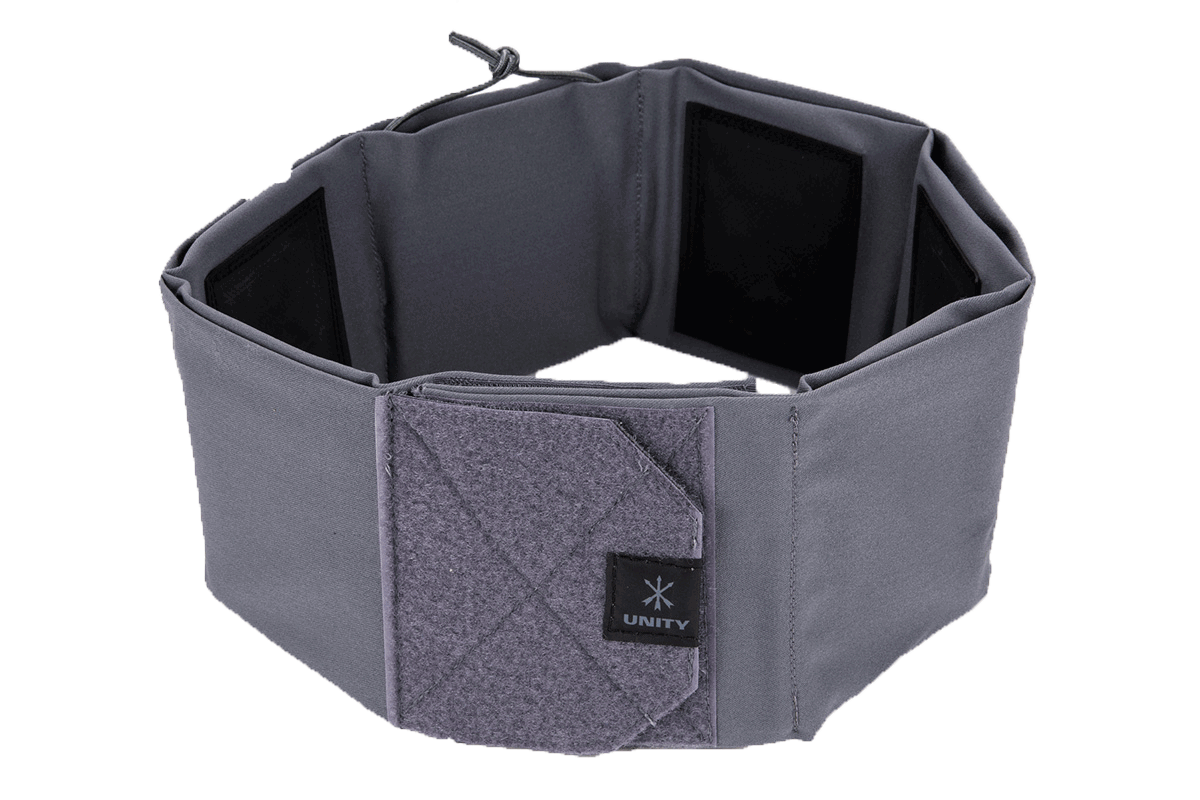 Every Day Carry Bundle 2
Contact us to order at sales@phokusresearch.com
Description

Contents

CLUTCH Belt Info

Specs

Sizing
Everyday Carry (EDC) is the systematic approach to being prepared for anything the day requires. While every person has their own approach to EDC, the goal is to carry tools to equip you for both your daily routine as well as unexpected situations.
The Phokus EDC Bundles provide the capability of discreetly wearing medical gear.
Every Day Carry Bundle 2 Includes:
Unity Tactical CLUTCH Belt :
The Unity Tactical CLUTCH belt is a modular multi-purpose belt designed to work for a wide range of missions. It can be used covertly in non-permissive environments under civilian clothes to conceal and secure a wide variety of gear. The belt may also be used overtly as a battle belt, training belt, active shooter response kit, or just about any other capacity.
The Shield Trauma Kit is pocket sized and small enough to fit in a jacket pocket, ankle holster or a variety of other places. 
Gen 7 Tourniquet by NAR
Carriage Options: Handgun, Hand/Flex Cuffs, Credentials, Knife, Baton, Pistol Mags, Rifle Mags, Flash Light, Multi-Tool, Radio & MORE!
Suggested Uses: Undercover/ Non-Permissive Environment Use, Active Shooter Response Kit, Low Profile, Range/Bugout, Battle Belt (Non-Load Bearing), SAR/Security
Features
INCLUDES

 Belt, velcro strips, and alcohol wipes to adapt existing gear to the CLUTCH system.

It is constructed of a durable two-way stretch fabric to allow it to fit comfortably over a wide range of clothes or IWB gear while holding its contents close to your body.
Each cell contains padding for long-term comfort, internal Velcro to retain inserts securely, and is backed with textured Slip-Not material to keep it in place.
The belt is highly-configurable for any mission requirement.
Weight: 0.78 lbs
Dimensions: 13 x 9 x 1.5 in
Size: Small (26-33″ Waist Loaded), Medium (31-38″ Waist Loaded), Large (37-47″ Waist Loaded)
Color: Gray
Made in USA
**Any pictured pouches and/or accessories are shown for demonstration purposes and NOT included but will be available separately**