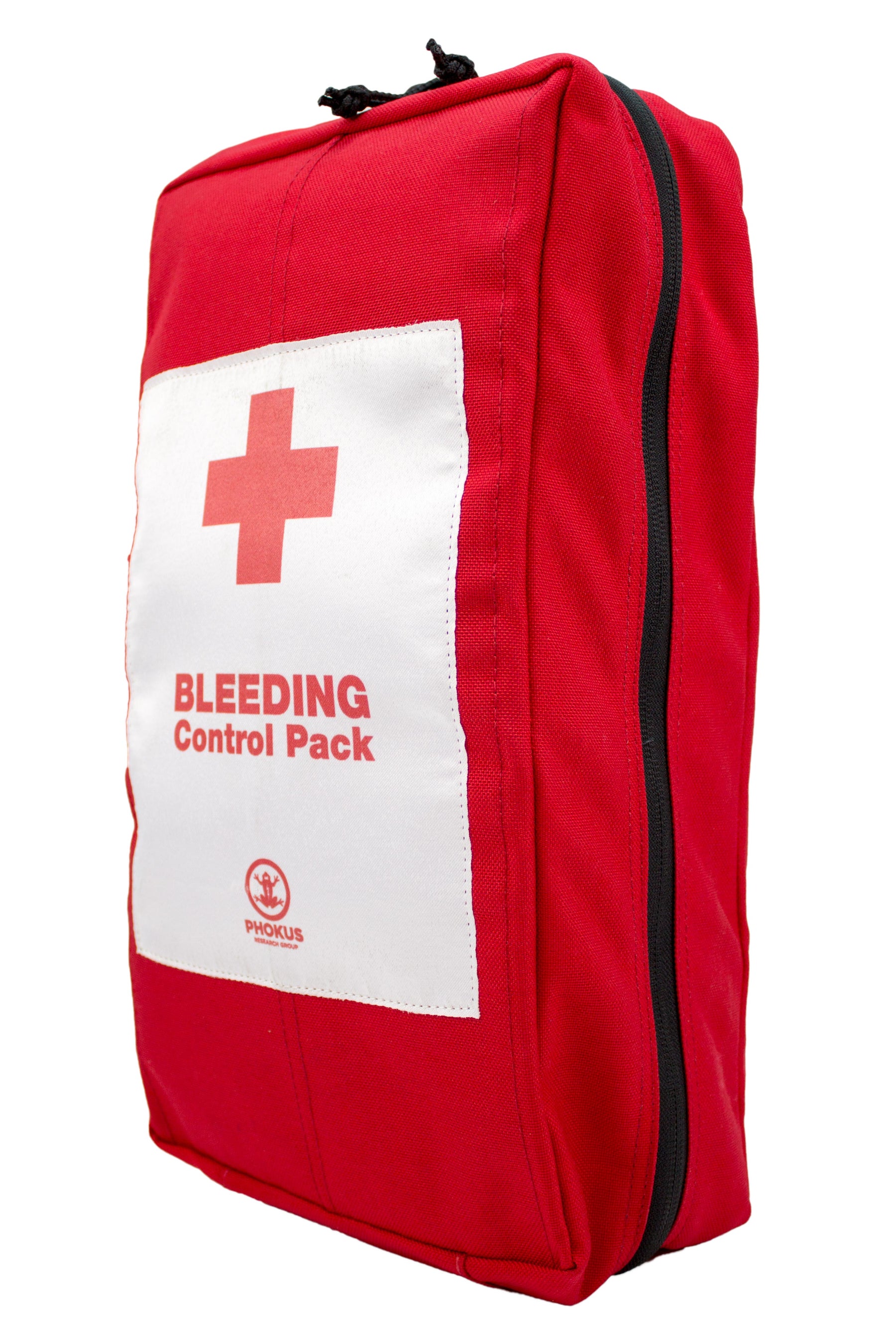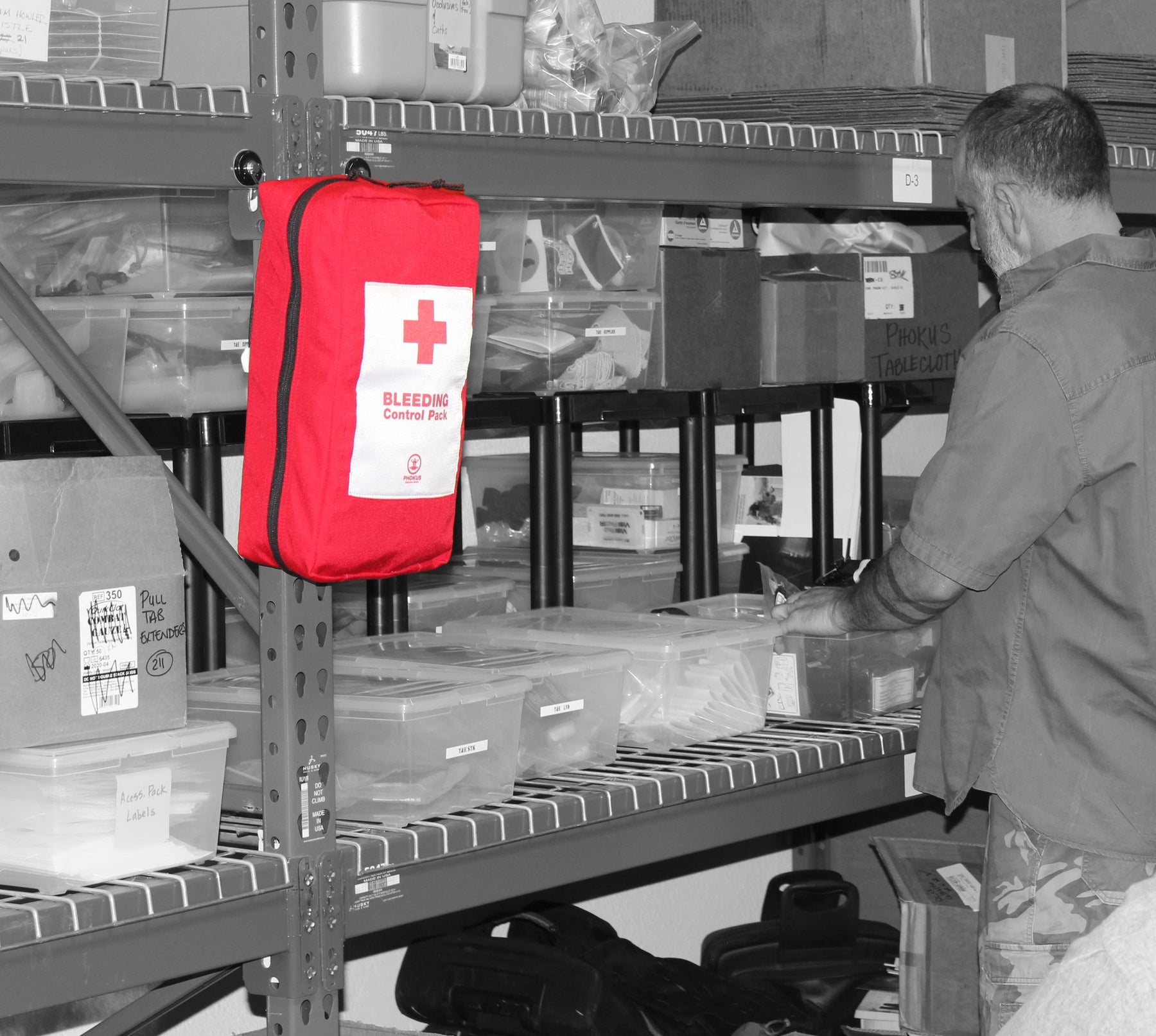 Bleeding Control Pack - Large w/ 8 Kits
Equip yourself with lifesaving tools to improve survivability in emergency situations. The Large Bleeding Control Pack is filled 8 Individual Bleeding Control Kits to treat multiple injuries. 
Kits are easily accessed by opening the wall-mounted bag.*
Each kit is attached to the pack with velcro and can be removed individually or kept all together in the bag for convenience. 
Model No. BCP-LR-8M, BCP-LR-8M-BCE
 * Wall-mounting hardware not included