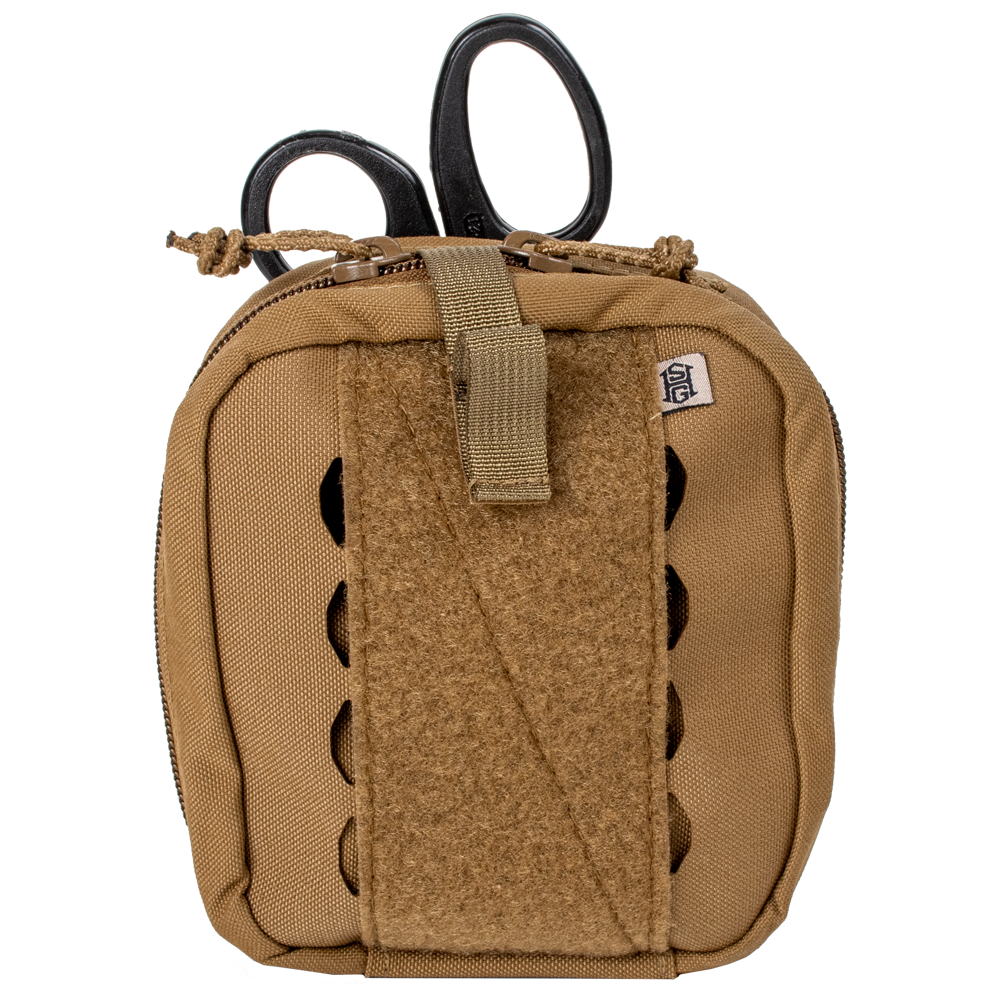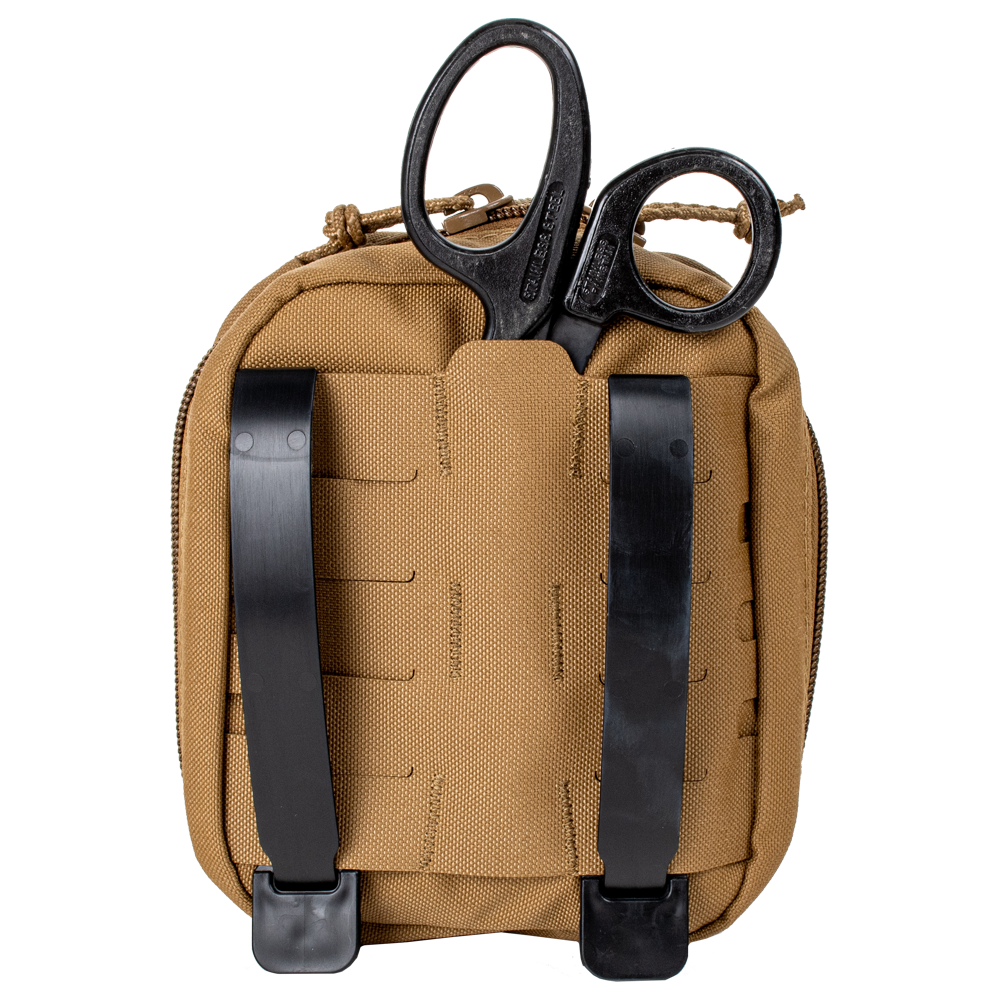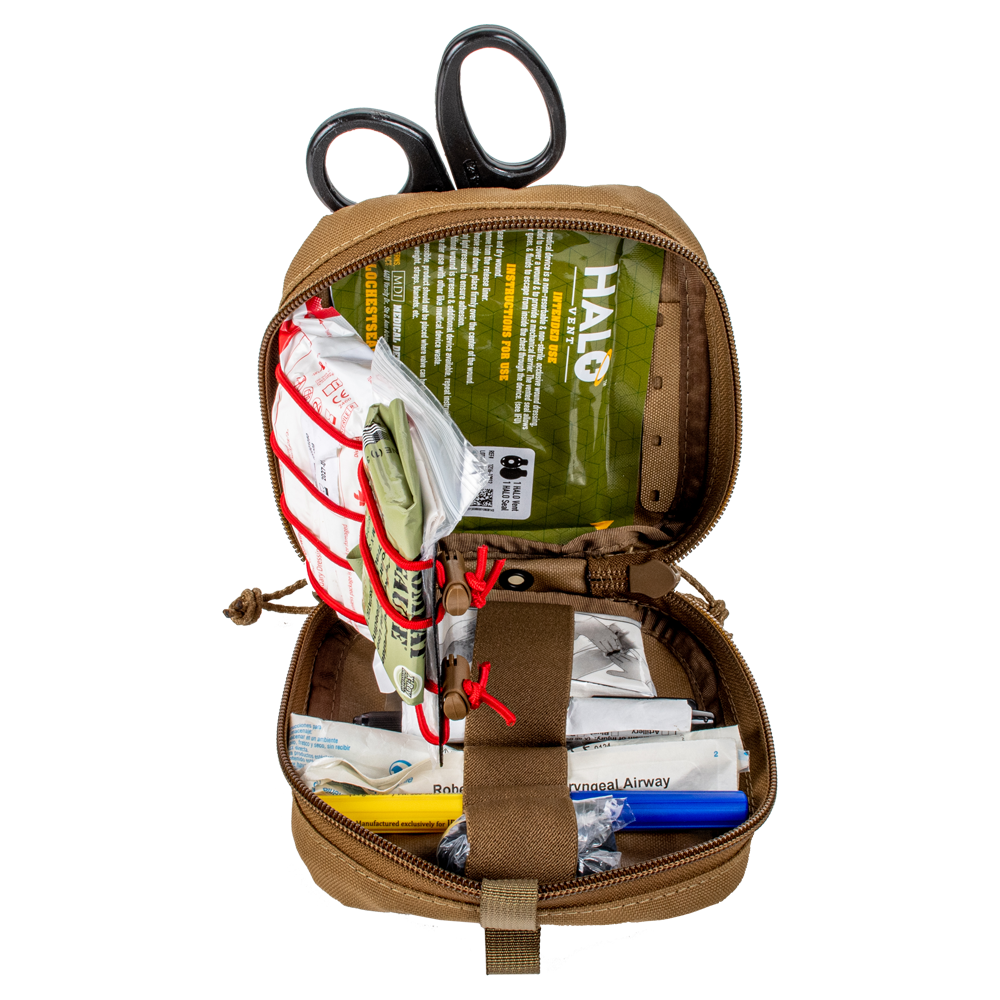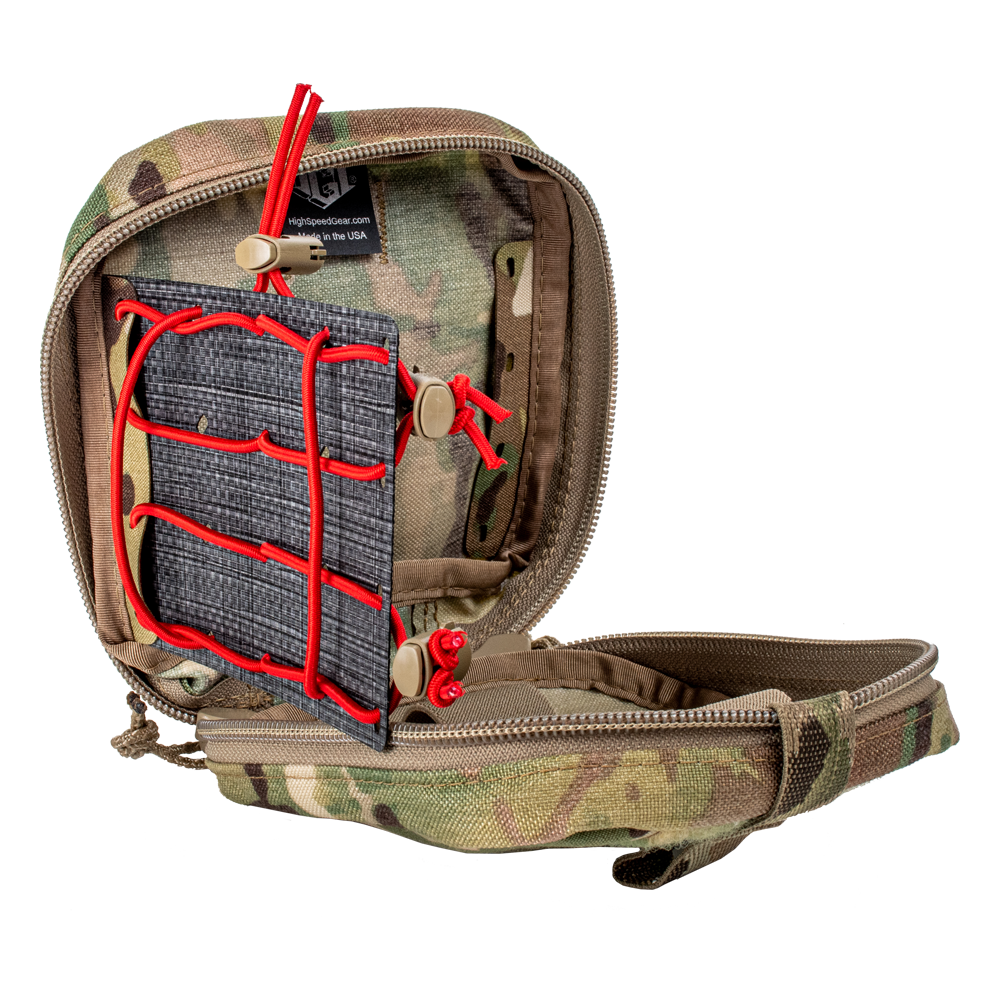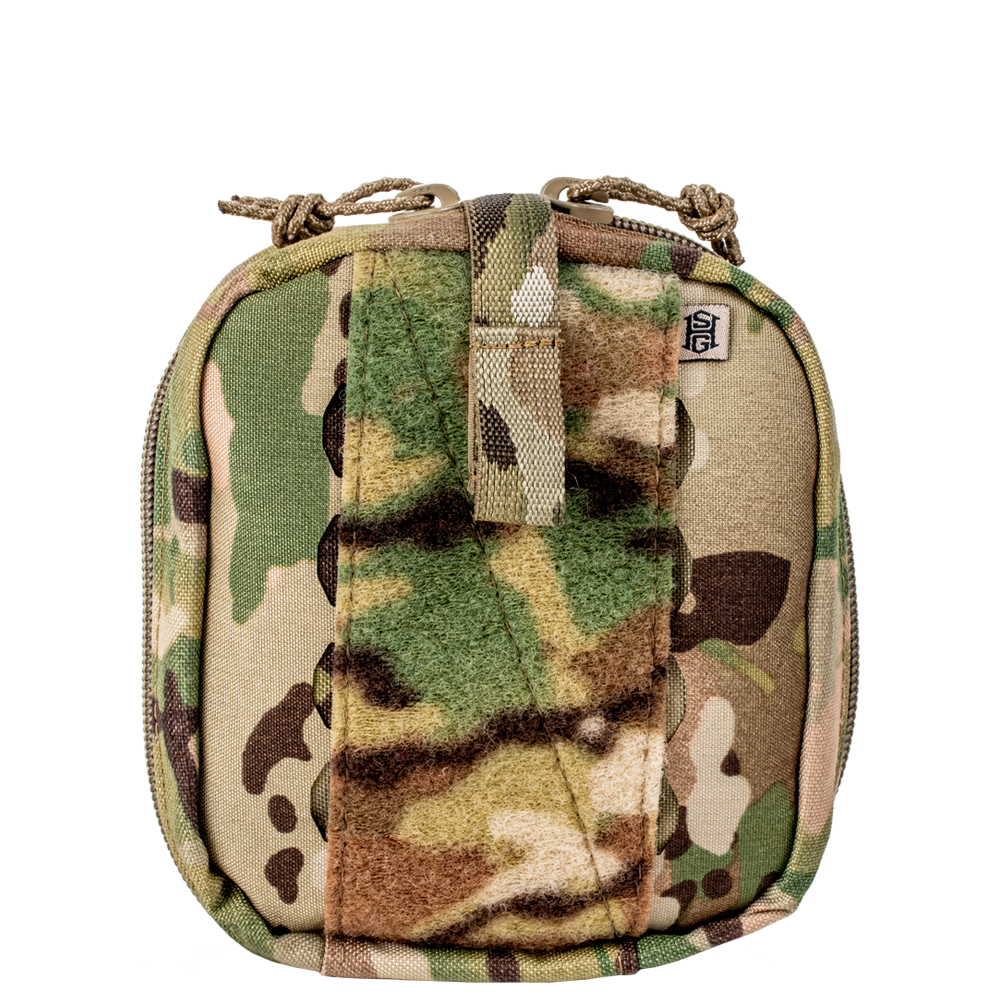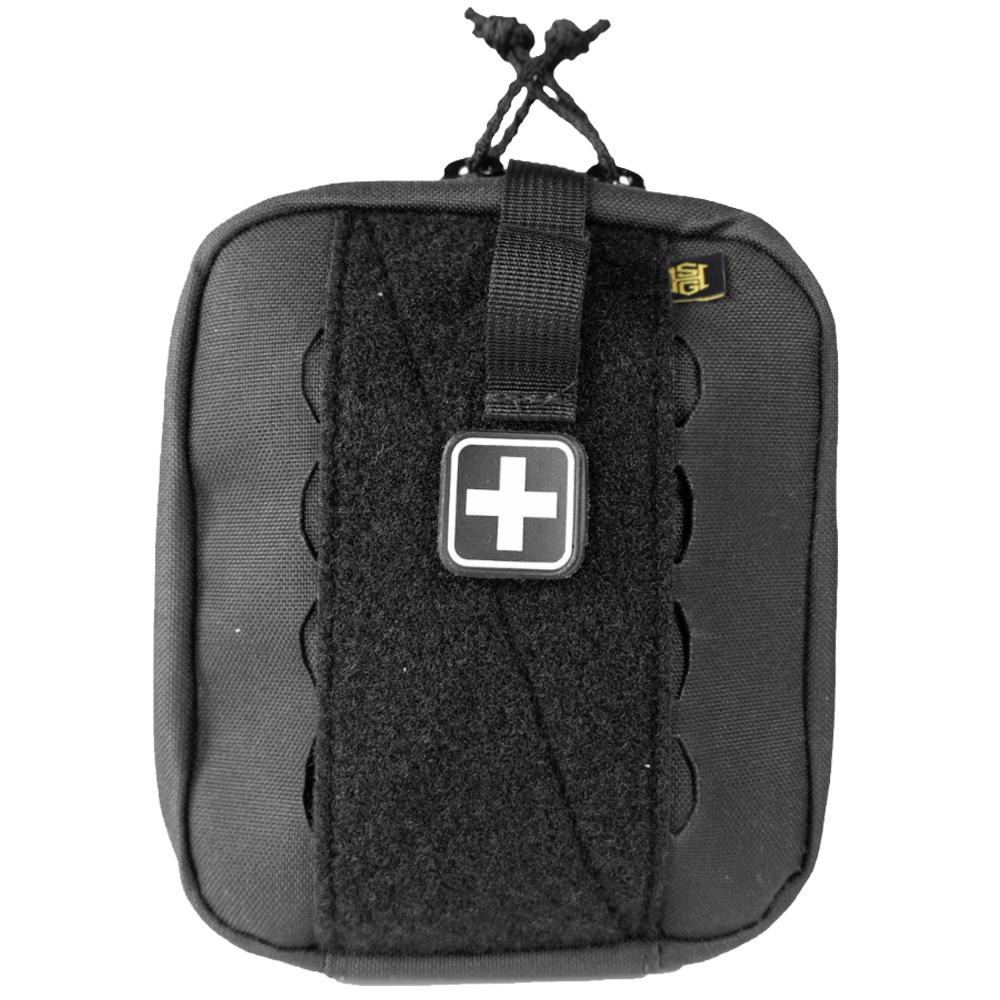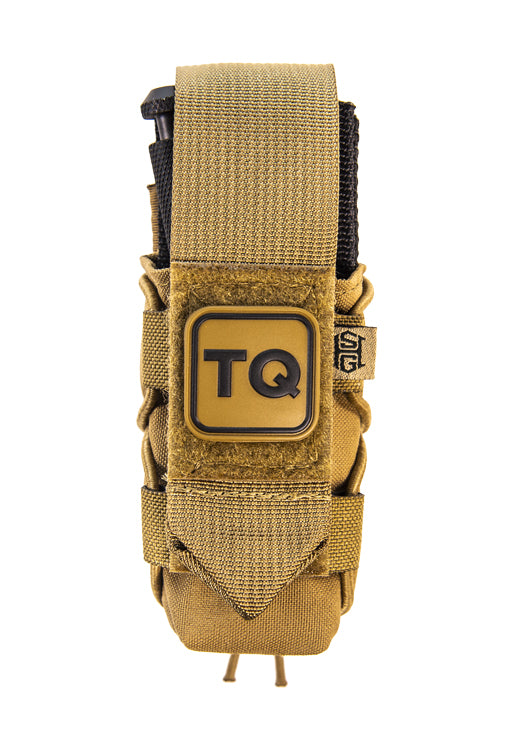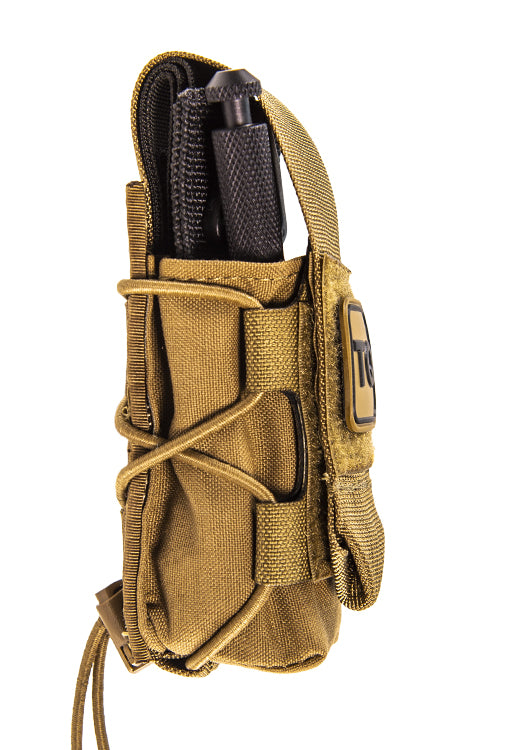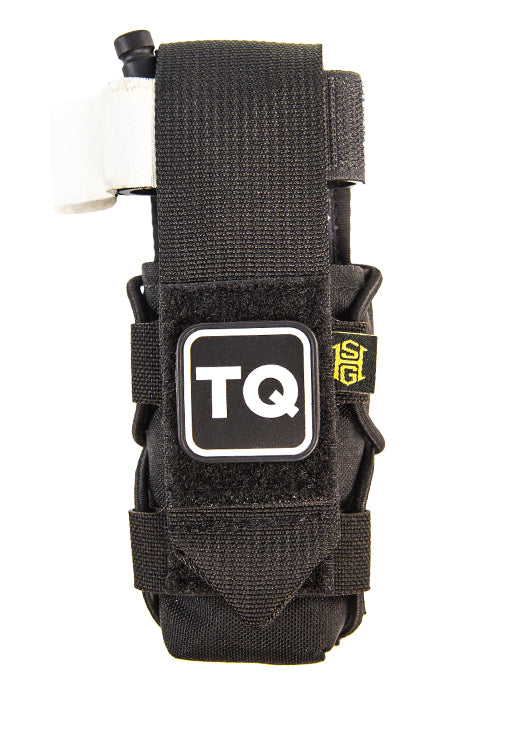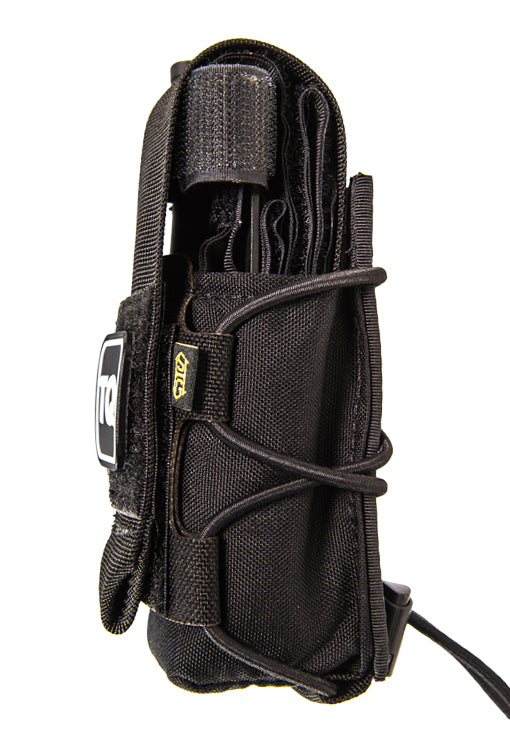 ORK - Operator Response Kit
Tourniquet:
SOF Tourniquet
Description
The Operator Response Kit is a mid-sized MOLLE-mounted pouch with a quick-access pull-tab and customizable organization features.
This product was built in partnership with High-Speed Gear, a manufacturer, and distributor of 100 % American-made, Battle-Proven Tactical Gear.
The ORK - Operator Response Kit is packed in a High-Speed Gear Med Pak
ORK Data Sheet Link
Combat Gauze
Pressure Dressing
Z-Fold Gauze
Occlusive Dressing Twin Pk
Decompression Needle
NPA w/Lube
Eye Shield
Frog Tape
Nitrile Gloves x2 pairs
Casualty Card
Sharpie
Trauma Shears

SOF Tourniquet or CAT Tourniquet

Tourniquet Holder
Contents can be customized for unit-level orders.
ORK - Operator Response Kit is packed in a High Speed Gear - Med Pak

Quick-access pull-tab can be stowed if not required
MOLLE mounted; 3 columns, 5 rows (includes 2 HSGI MOLLE clips)
Medical shears can be carried in external slot
Versatile slits on the front can be used to hold pens, chem lights, or as lash points for attaching a tourniquet or other gear
Loop fastener panel on the front
Lash loops on back corners for tourniquet attachment
The internal rigid organizer panel can be customized with included shock cord
Elastic loop store various items
Grommet on the bottom for drainage
Berry Compliant
Made in the USA
Size: 6.25" x 8" x 3" 
Volume: 150 Cubic Inches
Pouch Weight: .42 lbs.