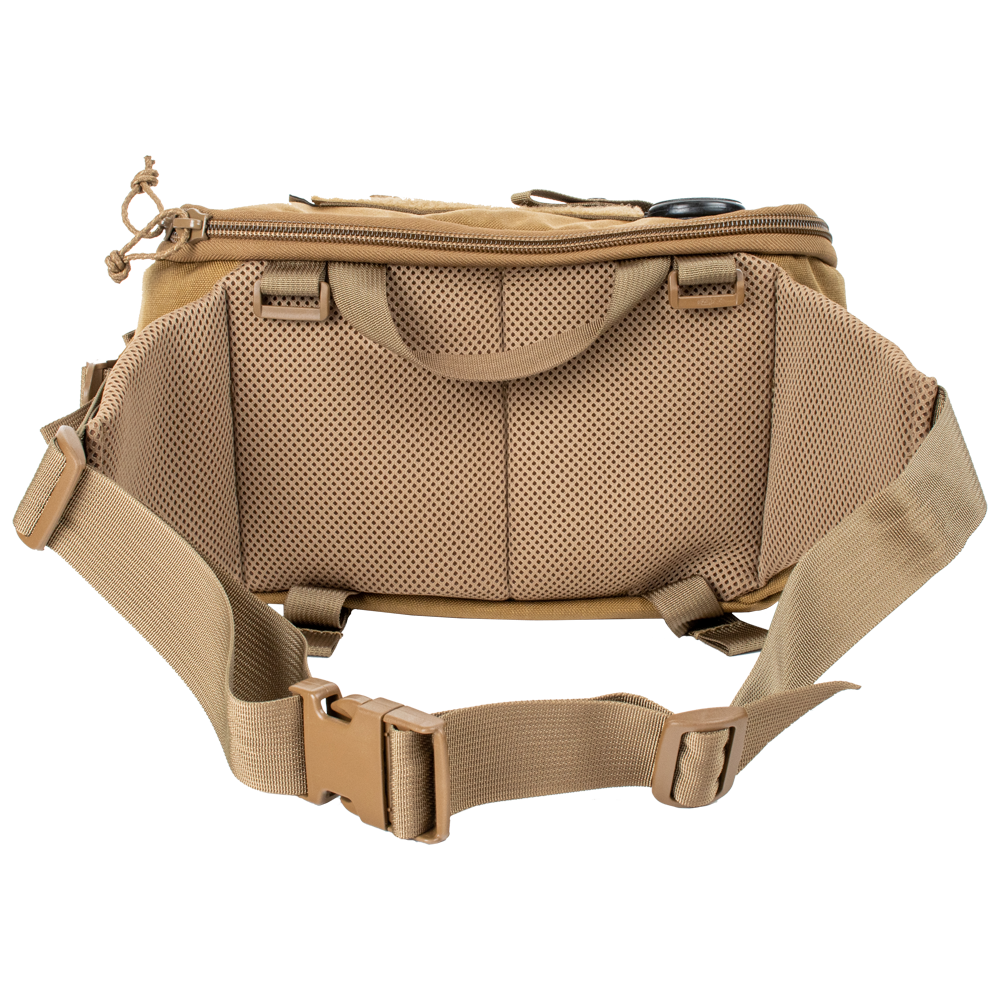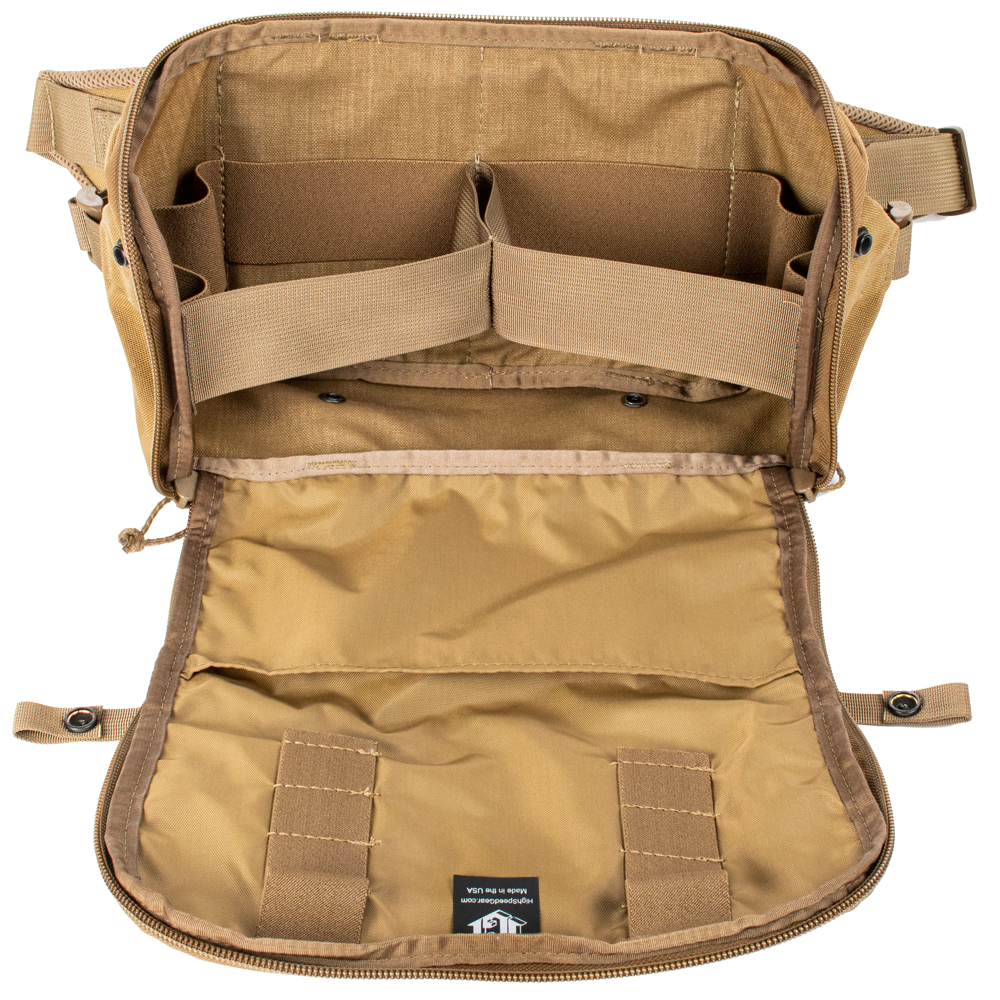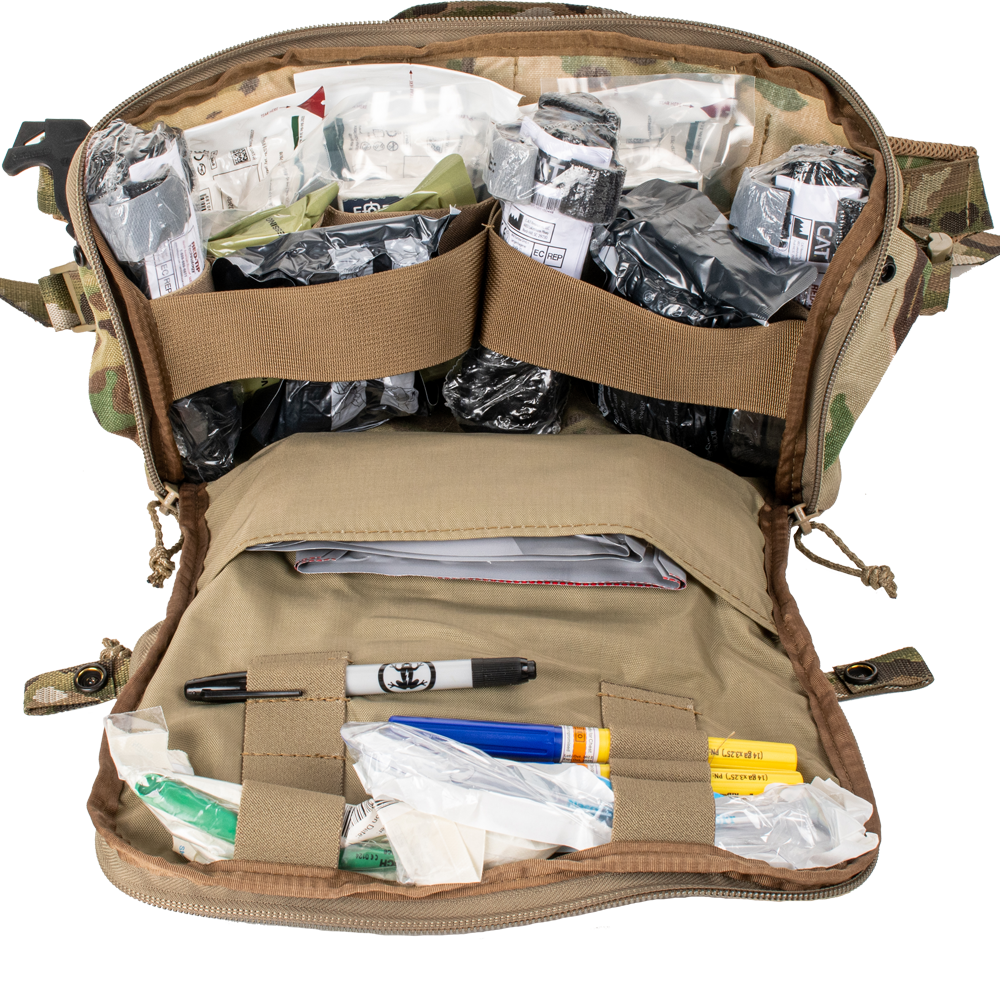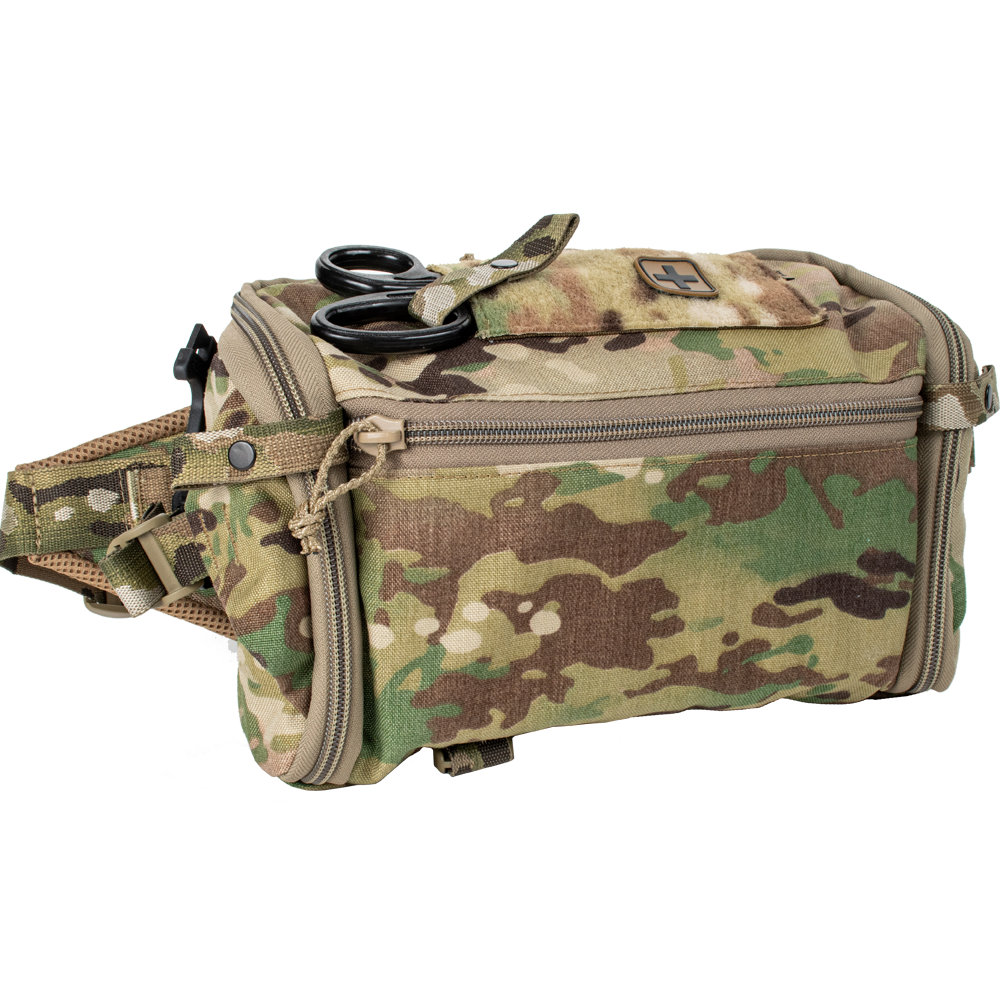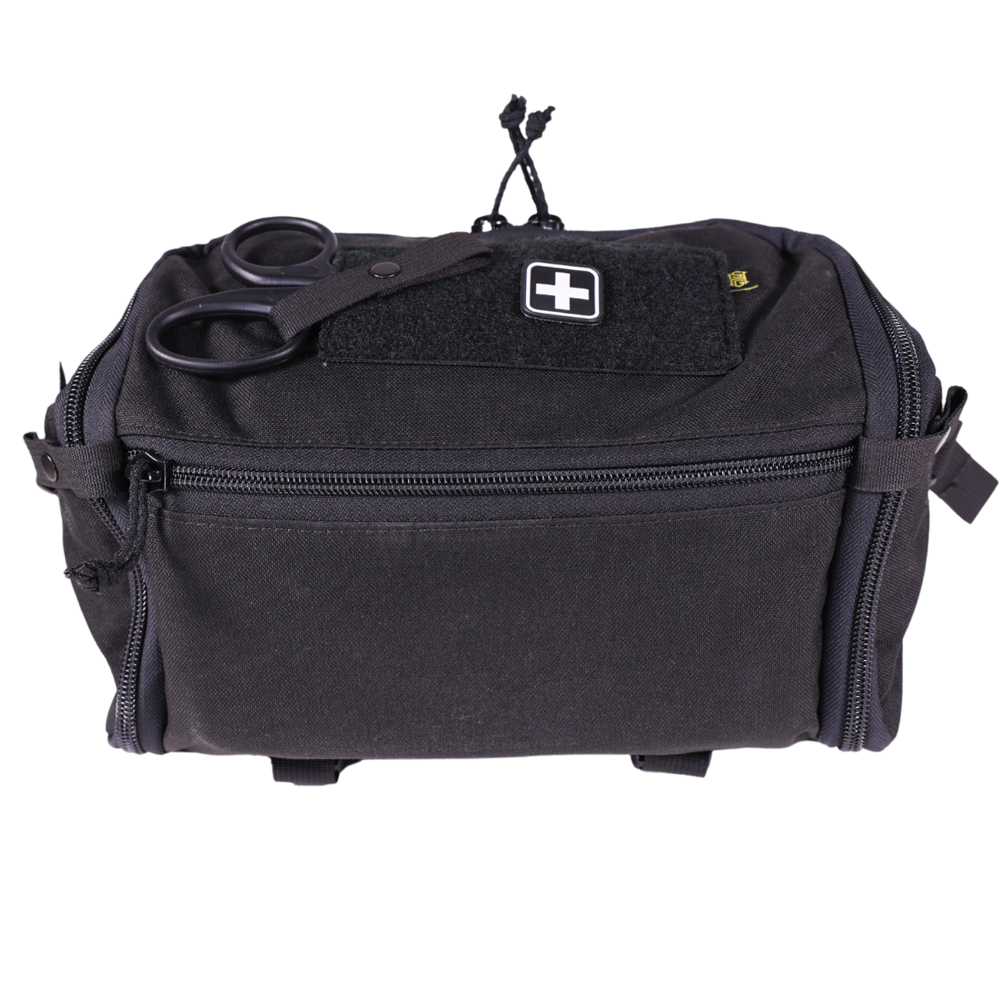 TRK "Trick"- Team Response Kit
Description
The Team Response Kit (TRK) Bag is a full-sized "CLS" waist pack with a padded hip belt and user-centric organization features. It has two modes of use: opening the top flap to access supplies while wearing the bag or placing the bag on the ground and opening it fully to access all supplies easily. The zipper-stop straps prevent accidental opening. The TRK bag can hold a variety of medical supplies.
This product was built in partnership with High Speed Gear, a manufacturer, and distributor of 100 % American-made, Battle-Proven Tactical Gear.
TRK  "Trick"- Team Response Kit is packed in a High Speed Gear - Team Response Kit (TRIK) Bag
TRK Data Sheet Link 
Contents Include:

Feature

Specs
TRK Bag - Multicam
Combat Gauze x3
Tourniquet Black x3
Emergency Dressing - 4in x3
Emergency Dressing Abdominal
Rolled Gauze x3
NPA x2
Lube x2
Chest Seal - Twin Pack x2
14g Needle x2
Gloves x4 pairs
Eye Shield x2
Sharpie
TCCC Card x4
2" Surgical Tape
Emergency Blanket x2
SAM Splint
Triangular Cravat Bandage x3
Strap Cutter

Scissor Leash
Shears - 7.5"
Alcohol Prep Pad x6
Poleless Litter
Contents are customizable for large orders. Contact sales@phokusresearch.com for more information.
TRK  "Trick"- Team Response Kit

 

is packed in a High Speed Gear - Team Response Kit (TRIK) Bag
Carry handle on top
Loop fastener panel for labels, etc.
Medical shear pocket with retention strap
Side compression straps
Spacer-mesh for ventilation
Front zippered pocket holds casualty cards, chest seals, or even a folded splint
Internal organizer loops hold a variety of medical supplies
Elastic loops inside lid holds gloves, decompression needles, or similar items
Internal slip pocket
Adjustable straps on bottom hold a pole-less litter or other gear
Suspender loops
Includes medical cross PVC patch
Grommets on bottom for drainage
Made in USA
Berry Compliant
Size: 14" x 7" x 8" 
Volume: 784 Cubic Inches
Pouch Weight: 1.28 lbs