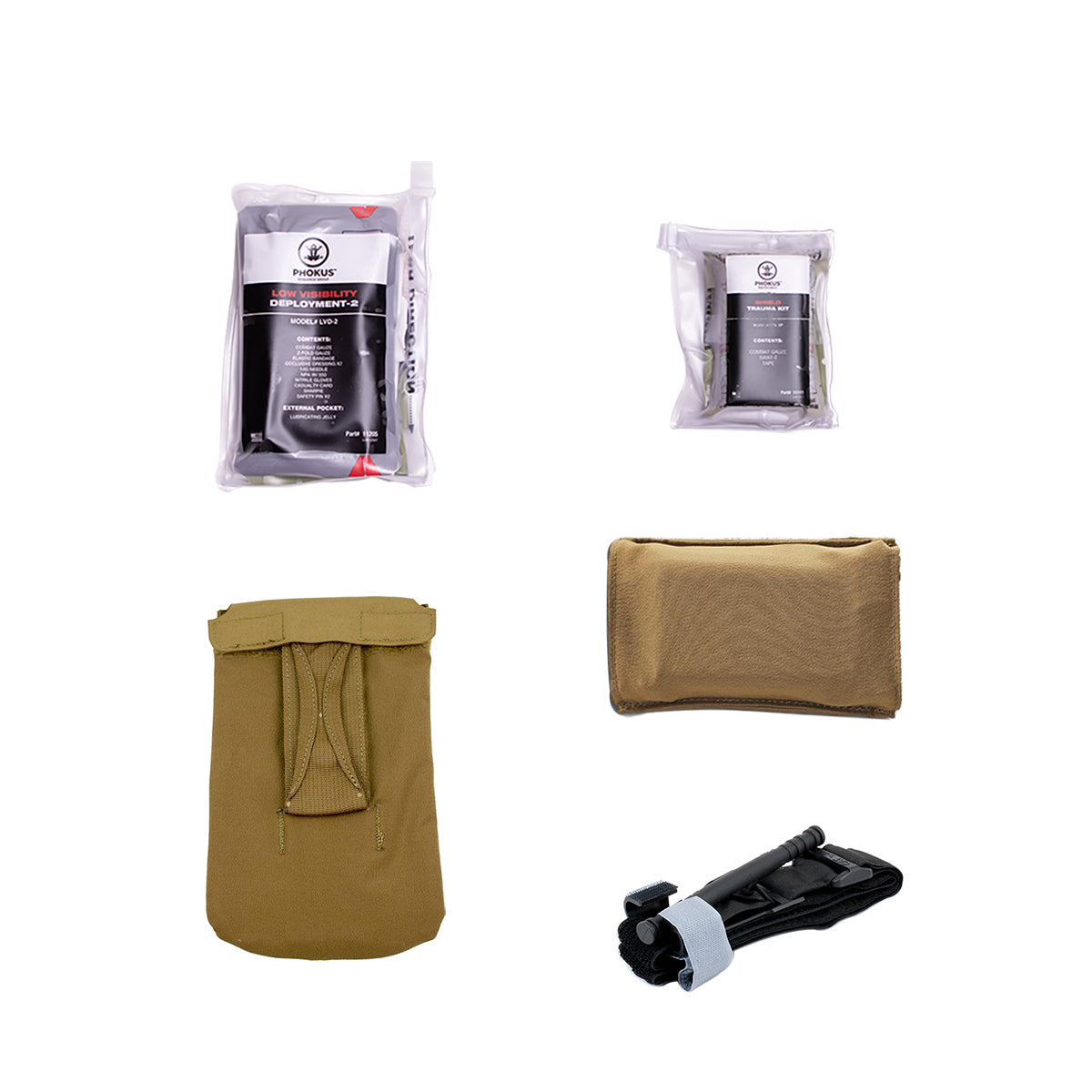 War Fighter IFAS v3
Contact us to order at sales@phokusresearch.com
Model No. WFB-3 
Model No. WFB-3C
The War Fighter Bundle V3 is comprised of a Low Visibility Trauma Kit, Low Visibility Pouch, Shield Trauma Kit, Shield Pouch and an optional tourniquet.
Eliminates any excuse for being without your IFAK. Medical overlap regardless of your uniform for the day.
War Fighter Bundle V3
1x Low Visibility Deployment 2 
1x Shield Trauma Kit 
1x Low Visibility Pouch 
1x Shield Pouch 
1x NAR - Combat Application Tourniquet (C-A-T™)* 
*TQ is optional. Please refer to drop down menu for selection.