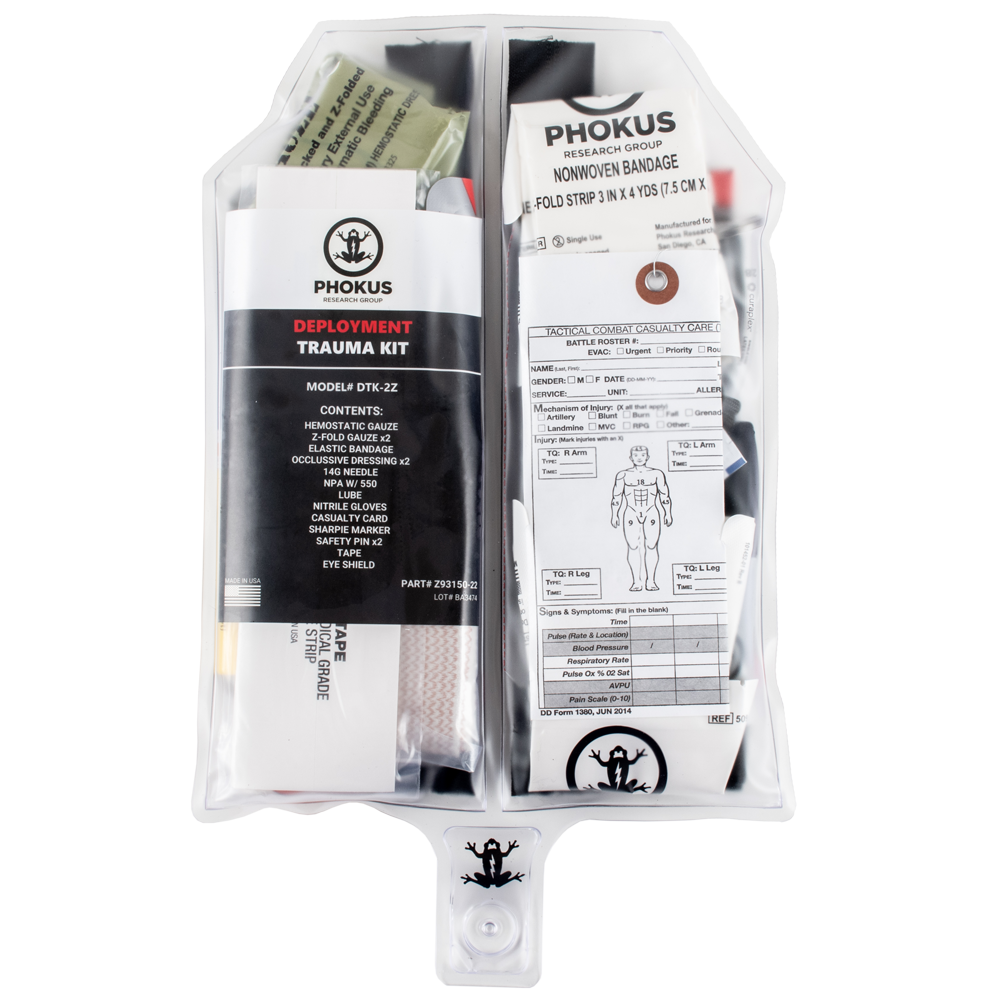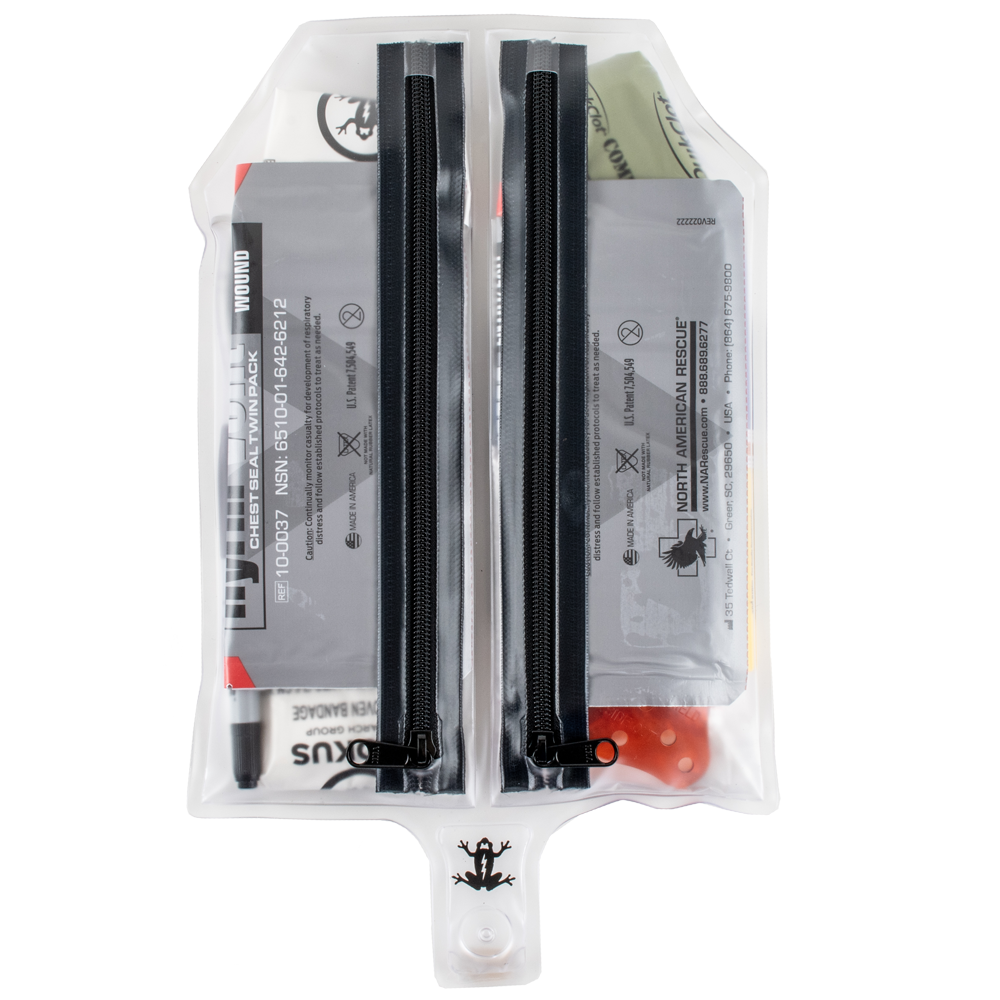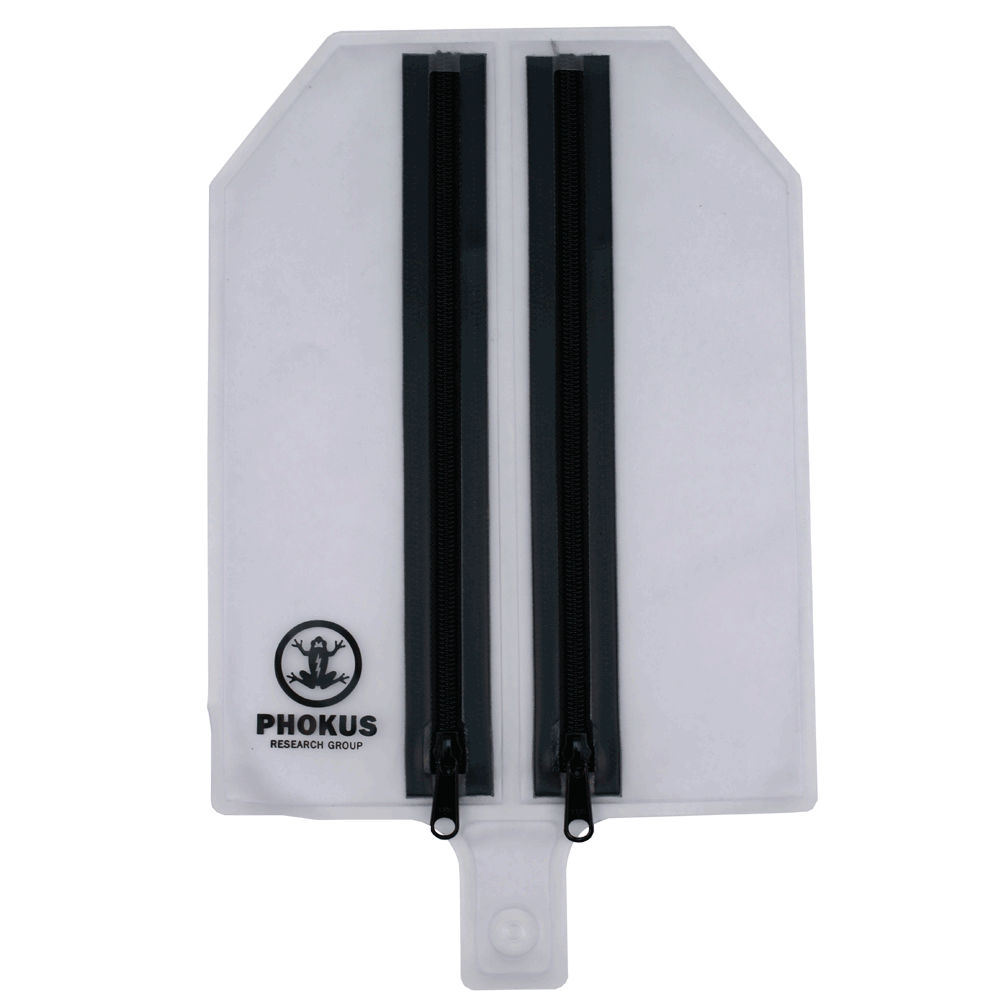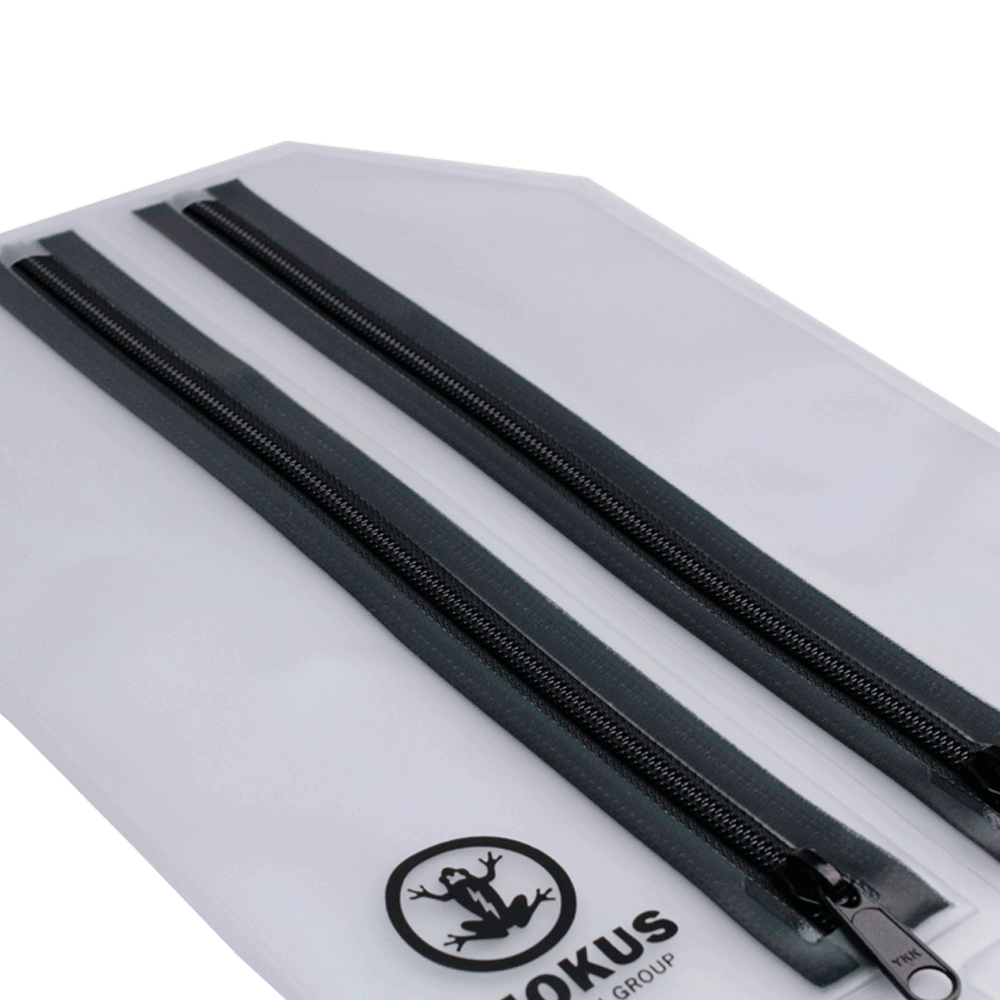 Deployment Split Kit Bundle
Description

Contents

Features

Specs

Video
The Under Armor Trauma Kit is a compact and portable medical kit designed to provide emergency care on the battlefield. Contents include essential medical supplies to satisfy all Massive Hemorrhage, Airway, Respiration, Circulation, and Hypothermia Prevention (MARCH) requirements, such as hemostatic gauze, standard gauze, bandages, and other trauma items.
The Deployment Split Kit Bundle includes the DTK-2Z IFAK, two tourniquets, two tourniquet holders, and a strap cutter.
The Deployment Trauma Kit was designed to fit comfortably and securely behind ballistic plates or concealable armor. Undetectable to the wearer. The kit is made of durable RF Welded Vinyl and is entirely waterproof.
Trauma Kits are intended to help provide immediate care during a traumatic injury, such as a gunshot wound or severe laceration. It is usually used by first responders, military personnel, and other individuals who may find themselves in a situation where immediate lifesaving medical attention is necessary.
Engineered with dual zippers and a middle seam allows full access to the contents inside.
NSN: 6545-01-707-4139

Split Kit Data Sheet Link
Patents: 9980525, 9439819, and 8925115
Sealed, Plate Shaped, and 3/4 in thick
DTK-2Z Split Kit
Tourniquets x2
Tourniquet Holder x2
Strap Cutter, Black
The contents follow all Tactical Combat Casualty Care (TCCC) Guidelines
Contents are fully accessible
Simple, Reliable, & Trainable
Reduced Bulk, Weight, and Stiffness
Improved capability during the Golden Hour
Kit Size: 9 x 11 x .75
Kit Wt: 11.7 oz
NSN: 6545-01-707-4139 

Patents: 9980525, 9439819, and 8925115
Zippered, Plate Shaped, and 3/4 in thick