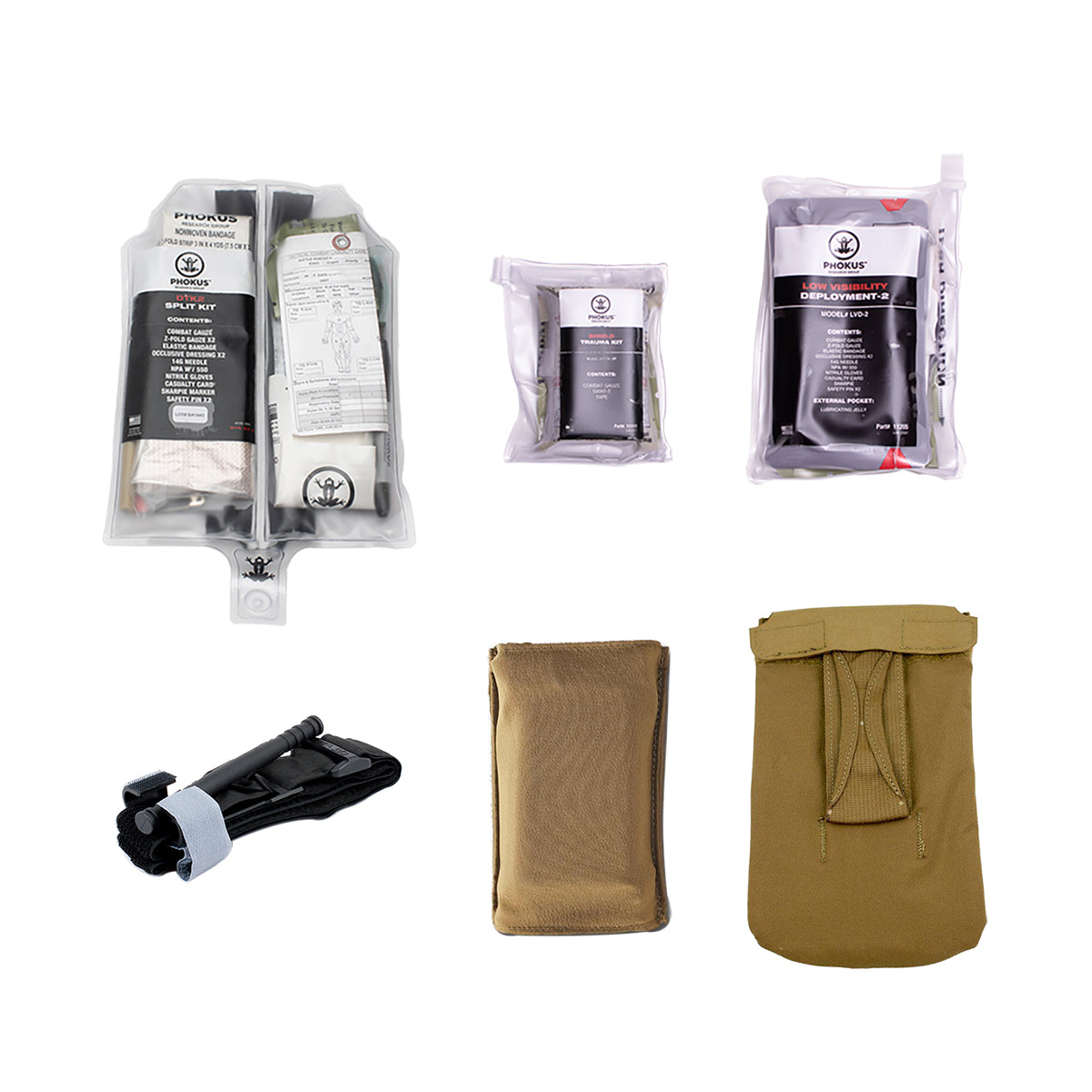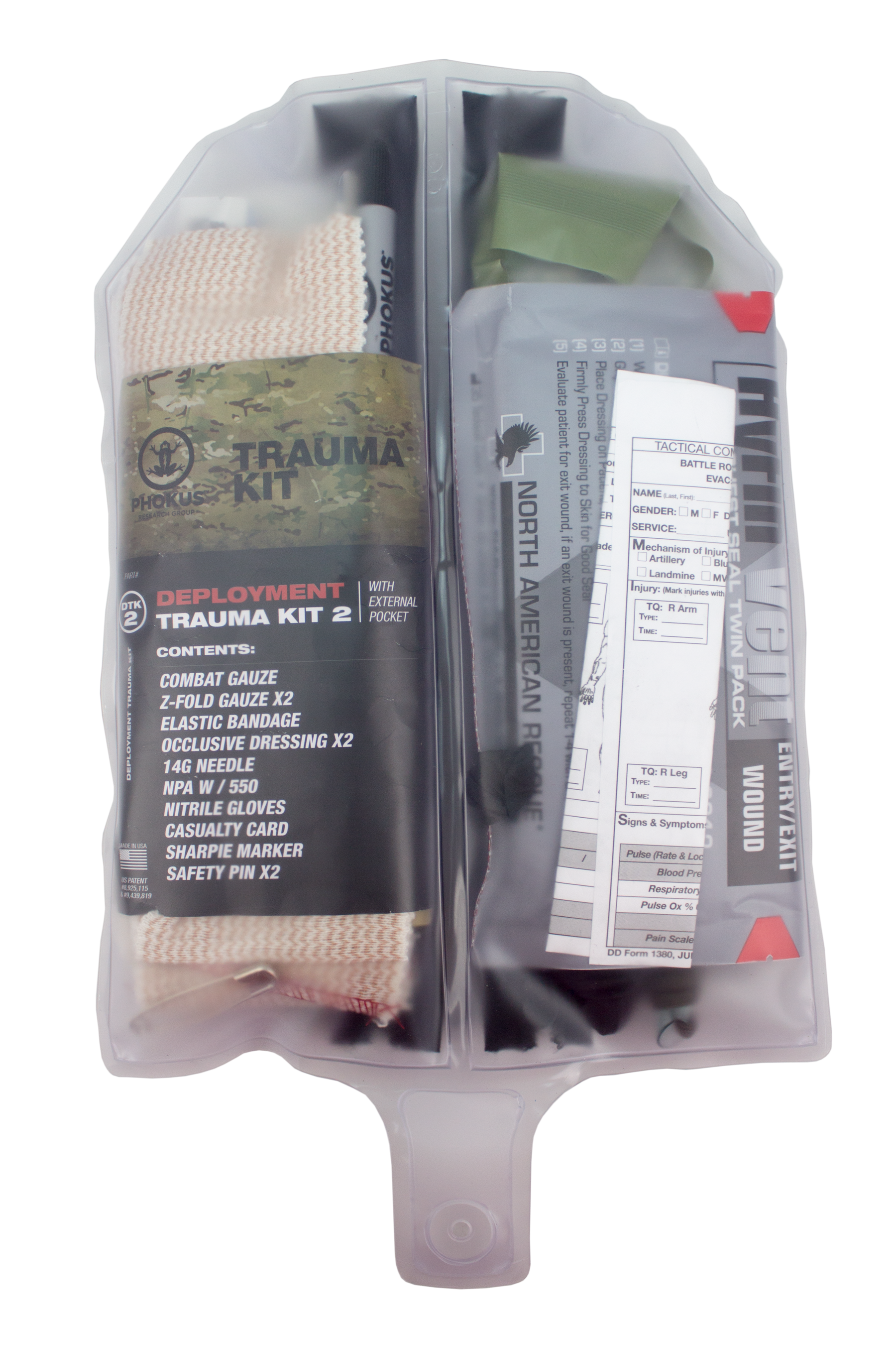 War Fighter IFAS v1Z - Featuring DTK2 Split Kit
Contact us to order at sales@phokusresearch.com
Description

Contents

Features

Specs
The War Fighter Bundle Version 1Z is comprised of our three best selling trauma kits, two pouches, and an optional tourniquet.
Eliminates any excuse for being without your IFAK. Medical overlap regardless of your uniform for the day.
War Fighter Bundle v1Z
1x DTK2 Split Kit (DTK2Z)
1x Low Visibility Deployment 2 (LVD-2)
1x Shield Trauma Kit (STK)
1x Low Visibility Pouch (FB-1)
1x Shield Pouch (FB-2)

1x Combat Application Tourniquet or SOF-T Wide*
*TQ optional. Please refer to drop down menu for selection.
Scalability = Increased performance during any operation
Simple, Reliable, & Trainable
Reduced Bulk, Weight, and Stiffness
Improved capability during the Golden Hour
Can be customized to fit your needs... Contact us to order custom kits
Government/Law Enforcement Discounts Available See details
More About our Kits
Size: Varied by Kit
Wt:

Varied by Kit

Patent #'s  8.925.115 & 9.439.819